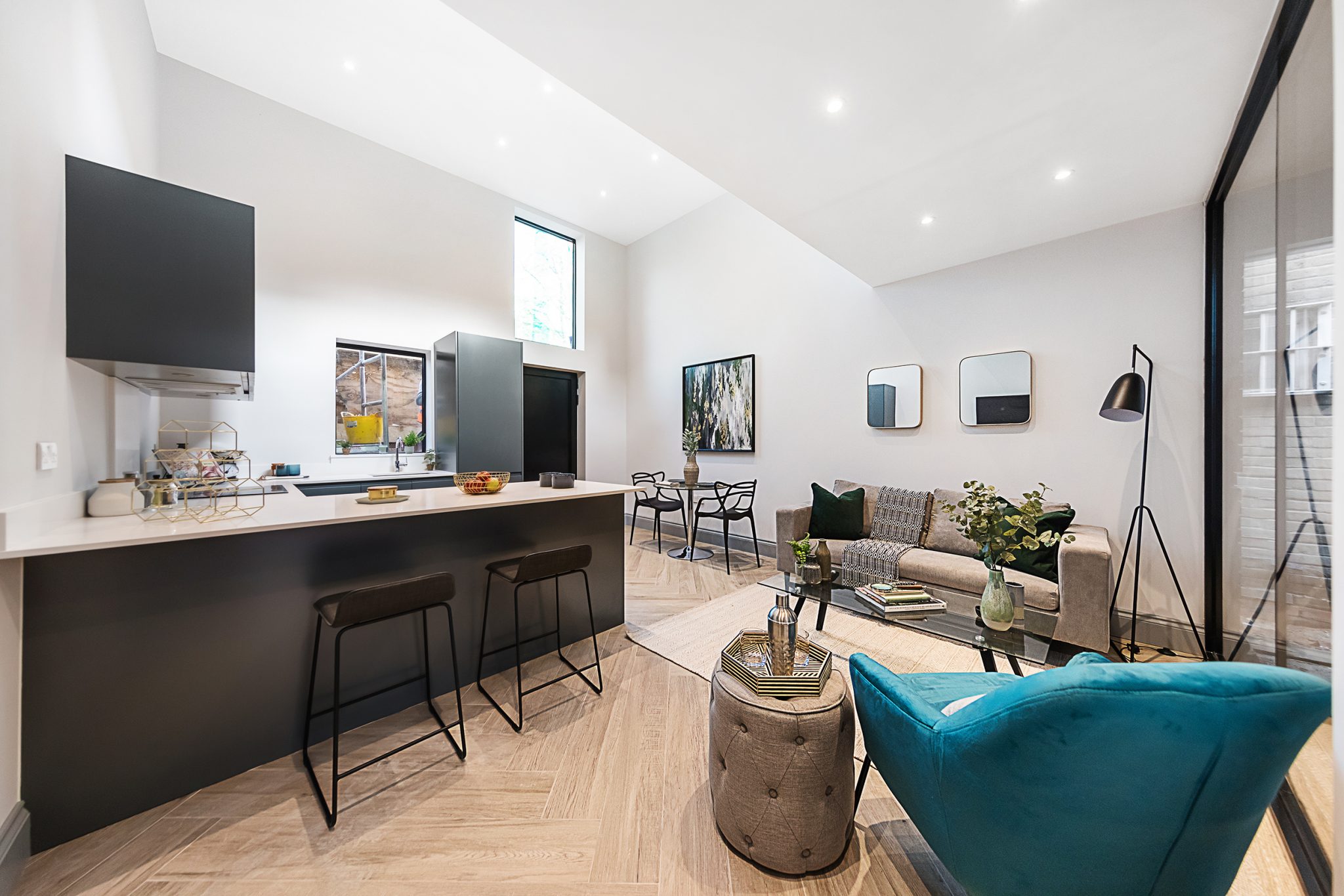 Kitchen Trends 2021
Following a busy year of kitchen renovations and some striking new trends, it was clear that 2020 was all about navy cabinetry and copper accents but the team at Cast have given us their expectation of what 2021 has in store?
Hot Water on Demand
Spurred by more of us working from home and therefore wanting hot water on demand for making tea and coffee in between Zoom calls etc. Although the boiling water tap has been around for a while, many clients have decided to ditch their trusty kettles and water filters and go for the all encompassing boiling hot water taps, some of which also provide filtered and sparkling water.
Is red making a comeback?
Every year we work with our clients to create their dream kitchens and over the years bolder shades have definitely become more popular, homeowners will be looking to experiment and introduce new bolder shades that bring their kitchen to life in 2021. Whether that be red, green or yellow we are excited to see our client's vision and to help bring them to life.
Downdraft Extractors
Extractor fans are being reimagined for kitchens of the future. 'There is a shift towards downdraft extraction systems which remove odours and vapours at their source, i.e. directly from the hob, and draw them downwards before they have a chance to permeate the air
Eye-Catching Tiles
Formation is the biggest trend to watch when it comes to tiles. While the classic shapes, oblong and Metro tiles, are still popular the difference is in how they are placed. Bold tile choices are definitely a feature for our 2021 kitchen trends and Cast London are even launching their own bespoke tile showroom to help our clients find the perfect tile fit.
Statement Splashbacks and Worktops
In 2020 our clients were eager to try out new worktops with eye catching patterns and it looks like these bold surfaces are here to stay. We have also noticed that client often prefer to have their sinks made from the same worktop they have used on the work surface, this gives that sense of continuity in the design and has become a very popular feature indeed.
Smart Storage
Here at Cast London we are all about creating smart storage whether it is a hidden pantry or making use of awkward spaces. In a time when we strive to declutter to for our overall wellbeing, with thanks to Marie Kondo, storage is key. Especially in kitchens where we need so many 'things', from the ingredients to the cooking equipment in which to make meals. Well-placed, concealed storage is a savour for the aesthetic of our kitchens.
Make sure to follow us on Instagram to keep up to date with our latest projects and trends.
If you're looking to create your dream kitchen, email us on info@cast-london.co.uk
References: