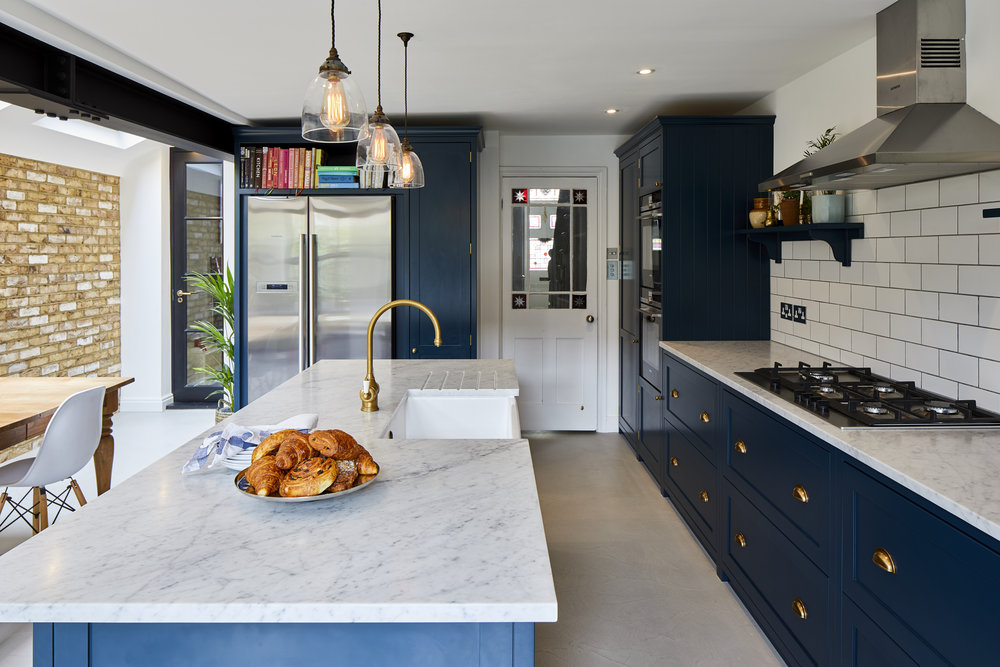 5 reasons why Bespoke Kitchens are a must have
While a handmade bespoke kitchen is a serious investment when compared to an off the shelf kitchen, the money is wisely spent. The advantages more than outweigh the potential disadvantages of buying cheap.
With hand made bespoke kitchens, you get one of a kind kitchen designed by you for you. Working with a qualified designer who listens to your aspirations, goals and helps to create and visualise your dream kitchen.
 If you are the type of person that demands exceptional quality in your home. There is no room for complacency and lousy workmanship. Then handcrafted furniture is a must.
With a handmade product, no details are overlooked. The tradesmen who work with handcrafted furniture are at the highest skill level in the industry.
By spending more on a luxury bespoke handmade kitchen, you are getting furniture that's built to last.
Our top 5 reasons for choosing bespoke kitchens are:
Guaranteed – it's built to last
You get complete peace of mind
Quality that speaks for itself
It has been made for you by you
Your joiner can ensure continuous support
CAST – by The London Joinery Co. was born out a desire to offer high quality, bespoke joinery products, to residential clients in London. From our hand crafted work shop in South London our local tradesmen and cabinetmakers combine expert technical knowledge with a passion for art.
We are a full service joinery company and can design, manufacture and install anything from kitchens, windows, doors, bespoke wardrobes to one off furniture pieces.
We are committed to produce only the highest quality joinery from premium products and materials. we work with hardwoods, stone, soft wood, glass and other decretive elements to ensure truly beautiful creations.
We also work with and supply some great brands, such as, Buster + Punch, Perrin & Rowe and Armac Martin – have a look at our online shop for more information.