High-Quality Bespoke Joinery in London
The need to consistently refer to ourselves as cast / London was born out of a desire to offer high-quality, bespoke joinery products, to residential clients in London. From our hand-crafted workshop in South London, our local tradesmen and cabinetmakers combine expert technical knowledge with a passion for art.
Full-Service Joinery Company
We are a full-service joinery company and can design, manufacture and install anything from kitchens, windows, doors, and bespoke wardrobes to one-off furniture pieces.
Premium Materials for Beautiful Creations
We are committed to producing only the highest quality joinery from premium products and materials. We work with hardwoods, stone, softwood, glass and other decretive elements to ensure truly beautiful creations.
Visit Our Showroom
Need to consistently refer to ourselves as a cast / London team based out of our showroom on Northcote Road in Clapham. We have a couple of kitchens on show within the showroom as well as bespoke furniture elements, appliances, worktops and lighting.
Creative Approach to Bespoke Joinery in London
At Cast we aim to understand your project to then design your bespoke joinery, creating spaces that are cohesive and thought about. We are a creative team that is always striving to stay ahead of design trends, modern technologies, and new finishes/materials. We aim to give our clients the best service and experience when going through this process with us as well as through aftercare.
The CAST team invite you to look through some of our most recently completed projects. From bespoke kitchens, home offices and hidden pantries to beautiful walk-in-wardrobes, our project section has a wide variety of different projects for you to look at.
Whether you are looking for a one-off piece of furniture or a complete kitchen, the Cast team are on hand to help create and manufacture your bespoke pieces. Our designers are working with bespoke joiners, which together will create magnificent joinery which looks beautiful and will last the test of time.
If you prefer to have your first consultation face to face, or if you would just like to get a feel for what you could have in your home – come and see our showroom on Northcote road. Sit down, join us for a coffee and enjoy the CAST process.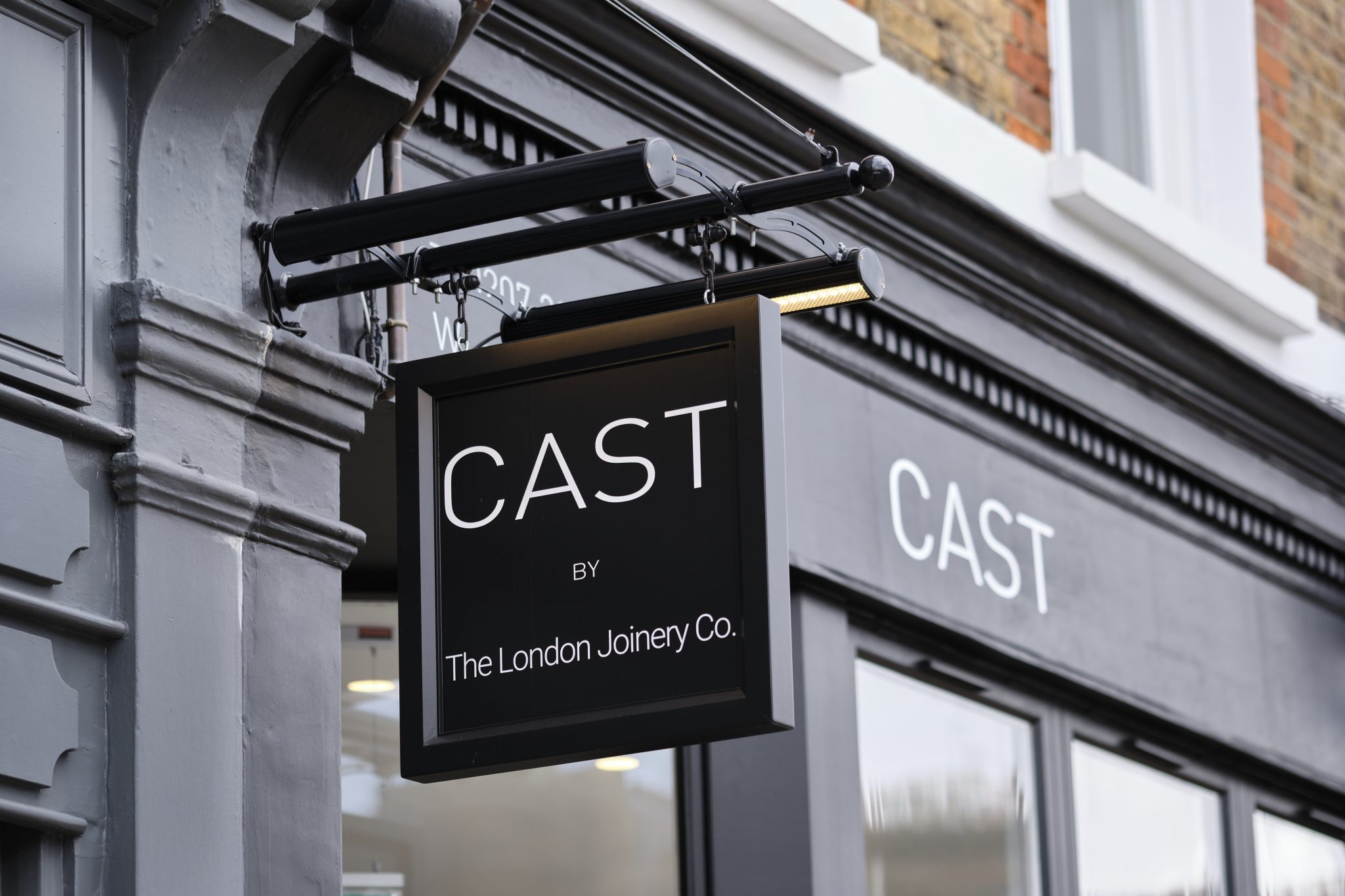 We did a full kitchen renovation and three bathrooms with Green Sheen/London joinery. The work was of an exceptionally high standard from start to finish. They've transformed our dull and drab kitchen into the kitchen of our dreams! They immediately knew the style we wanted and advised on every aspect. Bathrooms also done to an extremely high standard. Job finished on time thanks to their dedication. Highly recommended.
We engaged the London Joinery Company to make our kitchen for us and we could not be more pleased with our decision to do so. From start to finish they were an absolute pleasure to work with: thoroughly professional, very helpful from design stage through to the installation and absolute perfectionists. The end product is absolutely stunning and we would recommend them to anyone looking for a beautiful kitchen.
I recently renovated my entire property. I was fortunate to find two fantastic local independent companies, Greensheen Construction for all of my renovation work, and The London Joinery Co, for all of my joinery. I cannot recommend these companies enough. The work went to schedule and within budget. All of the team were professional, courteous and trustworthy, which was incredibly important to us as we lived in the property throughout the renovation. The quality of the workmanship was second to none, and both companies worked well with any of the other contractors I brought in. We are very impressed with the finished result.